Zlatoust craftsmen made the sword for the King of Saudi Arabia Abdullah ibn Abdul-Aziz ibn Abdurrahman Al Saud. They became a saber modeled on "Shamshir".
The saber is made of stainless steel. Decorated with turquoise, gold and silver coatings. The scabbard and hilt are decorated with a manual trim in the Arabic style. The scabbard is covered with leather, and the handle is made of precious wood.
Shamshir sword replenished the royal collection. It can be used as a decoration or in the traditional dance of swords.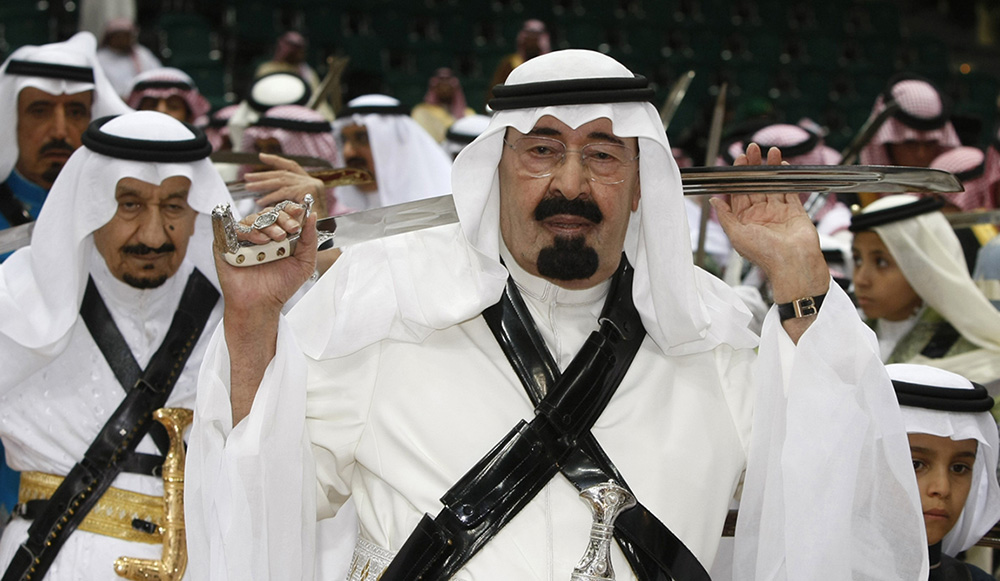 King of Saudi Arabia Abdullah
Ardha dance (dance of swords) begins with a single poetic line, which is repeated under the drumming, the dancers at this moment raise their swords into the air. Thus, the publication notes, the dancers express their joy and pride. In Saudi Arabia, the ardha dance was previously associated with military achievements, but the ceremony is currently being held during official events.
Starting from the 9th century, shamshir (saber) has held a strong position in the armament of many states. With the spread of this type of weapon, a tradition has come to richly decorate it with stones, gold and silver. The most famous and expensive saber in history belonged to Charlemagne.