Writing sets are needed to decorate your workspace, making it convenient and enjoyable. Exclusive writing sets made of handmade stone belong to elite gifts that will become a worthy decoration of the office of a successful person.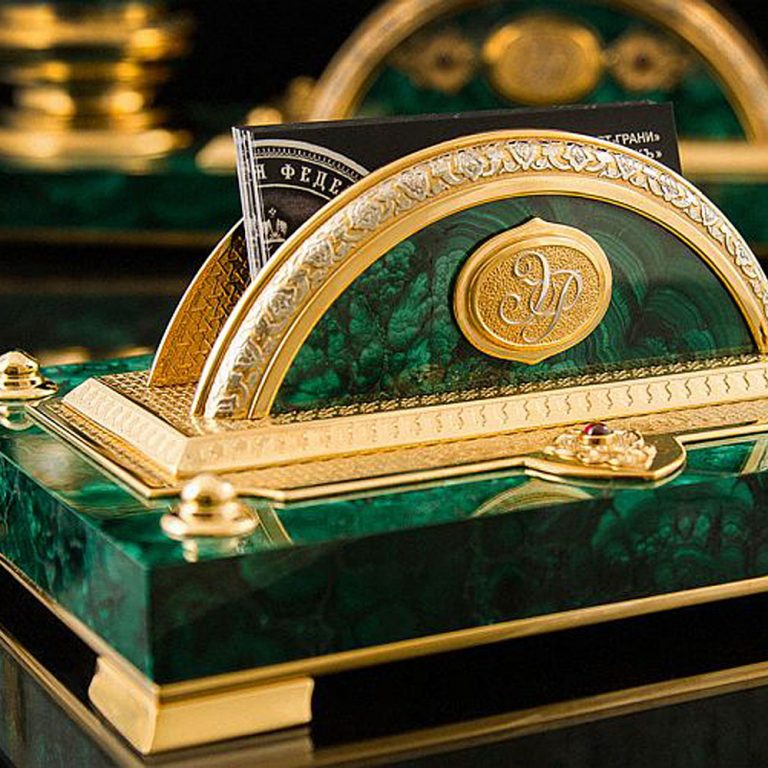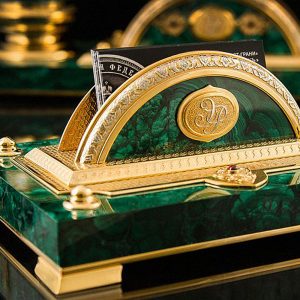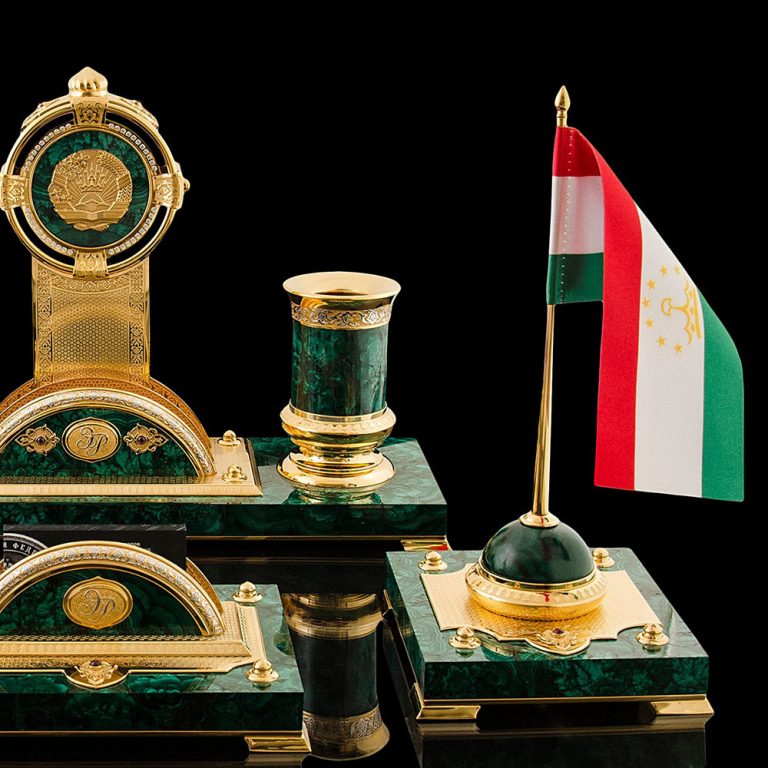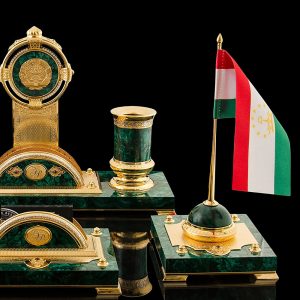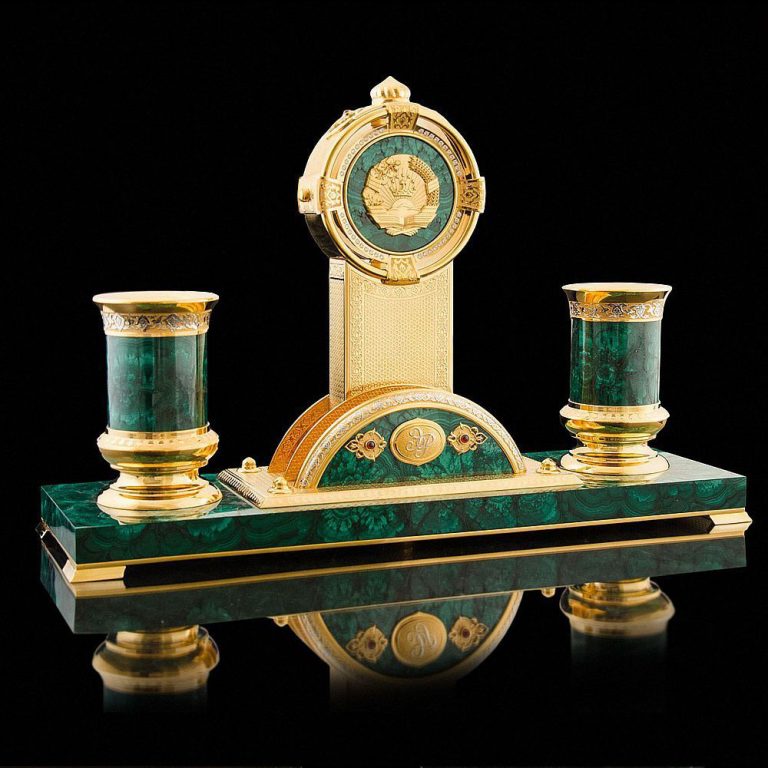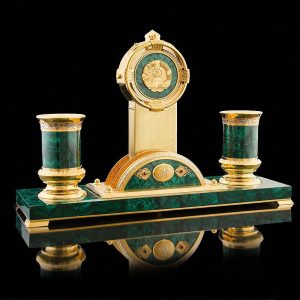 /
A set of desktop appliances decorates the office of the President of the Republic of Tajikistan. Done in a single copy.
The case of each set is decorated by a stone-cutting master made of natural stones. The main materials are malachite, jade, lapis lazuli, jasper, obsidian, marble, dolerite.
The kit includes all the accessories necessary for the job. Functionality and equipment may vary according to customer needs. The standard set always includes the main base, pencil box, card holders. Often, kits are equipped with watches, boxes for storing small items, flagpoles, statuettes (eagles, stallions, lions and other animals)
Writing set from malachite of the president of Russia. It is decorated with a golden eagle and the coat of arms of the Russian Federation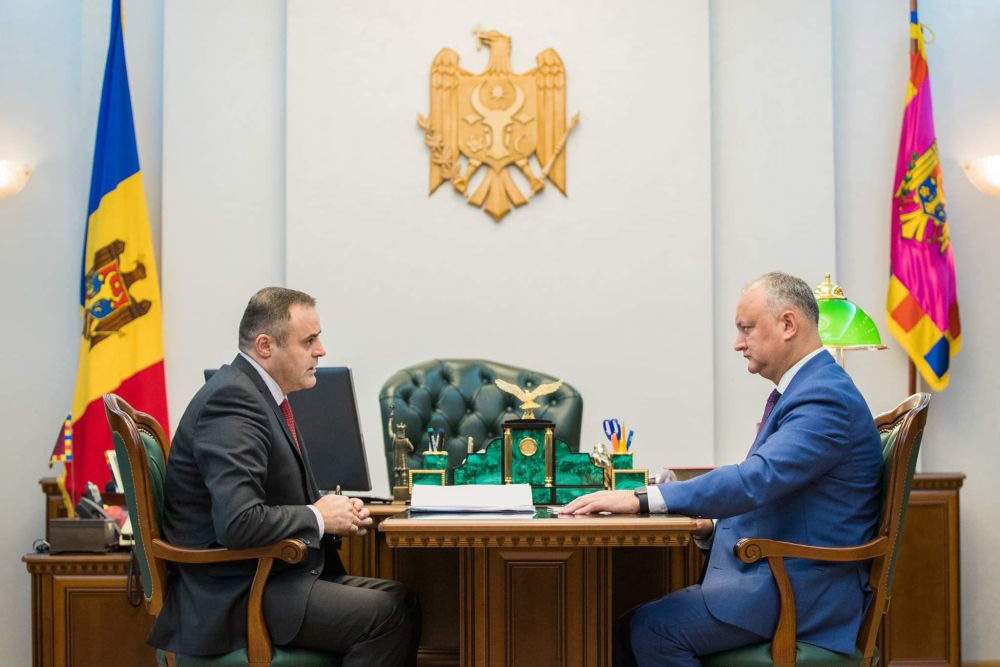 Writing set from the malachite of the President of Moldova. It is decorated with a golden eagle and the coat of arms of Moldova
A writing set from the malachite of the President of Kyrgyzstan. At the top is a golden eagle figurine
The gilded decorative elements of the cases – lining, columns, rims, legs and the eagle sculpture itself – are cast according to the original author's sketches. The metal elements are decorated using the techniques of the Zlatoust engraving on metal manually and tinted with silver and gilding.
Set items are designed to streamline writing instruments and exquisite decoration of the expensive interior of the office. The whole composition creates a place of power and attraction in the interior.
If you decide to purchase a writing set as a gift for a respected and high-ranking person, then your gift will emphasize its status and organize the functional space of the desktop.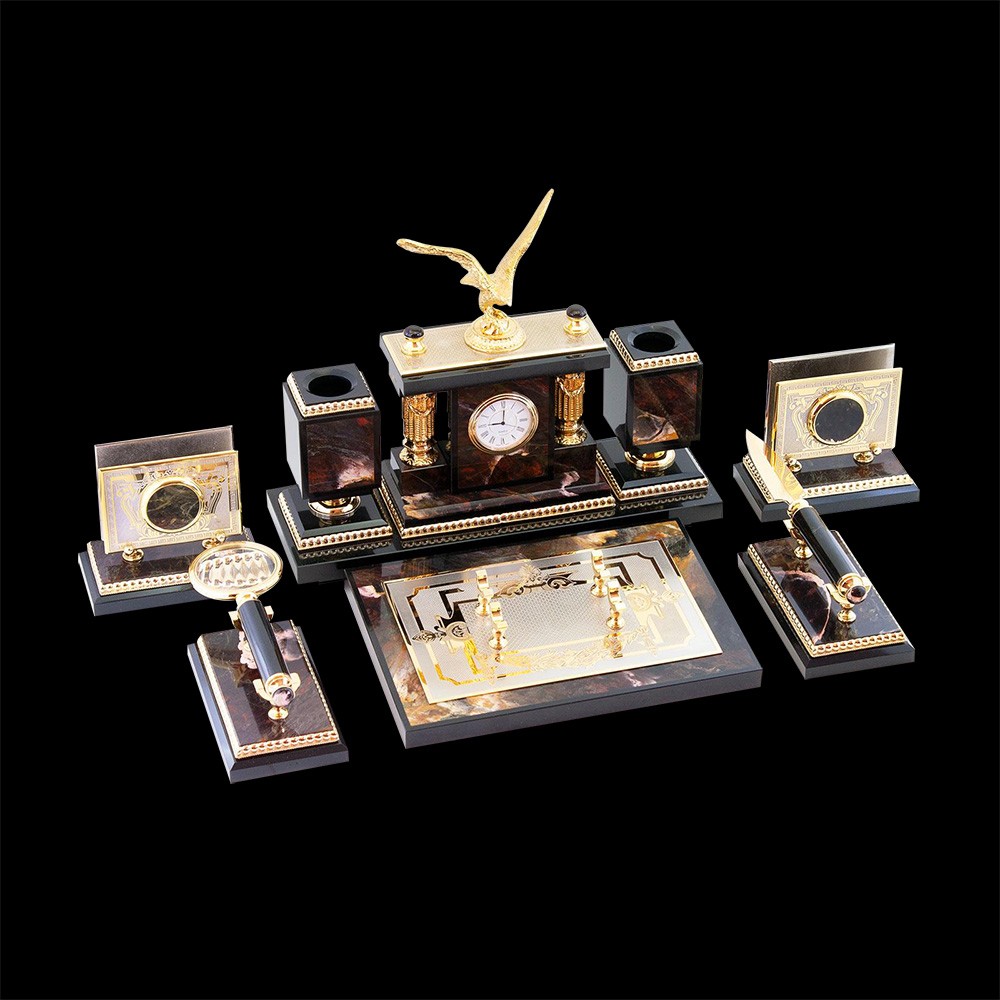 450,000

RUB
Approximate price

7100 USD, 26100 AED, 26650 SAR
500,000

RUB
Approximate price

7900 USD, 29000 AED, 29600 SAR